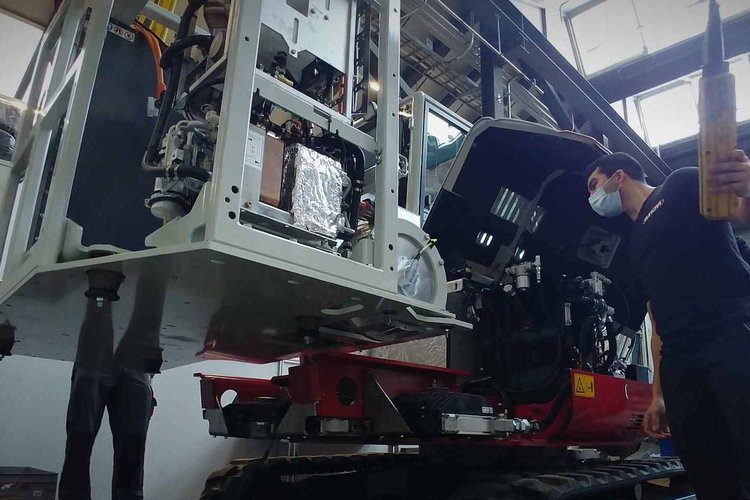 Prototype Construction & Production
We have been building prototypes and small series of electric vehicles and machines for 10 years. This results in well-founded experience for intensive tests and the reliable assessment of all findings for series productions.
Project realization
The construction of a prototype allows us to test the performance and general suitability and allows the subsequent smooth production of series. The vehicles and machines we develop can also be partially or fully assembled in our own facilities according to the customer's requirements. This allows the fastest possible implementation times for the realization of a project, since we maintain, among other things, a large stock of standard parts. We can use these parts universally and without complications in prototype construction. The proximity to local manufacturing partners is also cultivated and seen as an important part of our work. In addition, our development engineers are on site and can directly supervise the construction in order to offer quick solutions in case of unforeseen challenges. Our experienced mechanics and qualified staff also ensure high quality during assembly and know how to handle the demanding high-voltage components and complex electrical wiring. The vehicle can also be put into operation directly on site and tested for safety and proper functioning. On request, we also undertake the necessary certifications for approval and produce instructions and manuals.
SUNCAR enables the following work in its own workshops and laboratories:
Assembly of subassemblies and complete vehicles
Validation of the developed concepts and optimizations
Commissioning, including test bench
Mechanical, hydraulic and electrical work
Are you interested in one of our products, or do you need a customization?
We accompany you from the concept to the elaboration and up to the serial product.