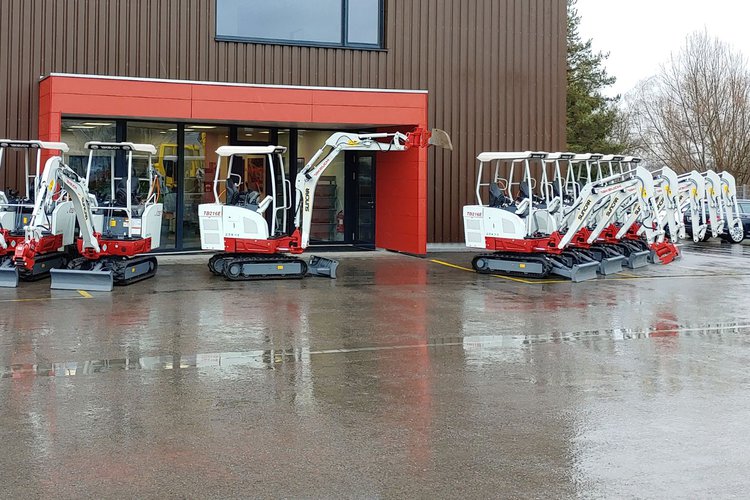 SUNCAR Electric Construction Machines
In recent years, we have developed hundreds of electric versions of conventional construction machines and built the associated prototypes and small series.
Advantages
SUNCAR electric construction machines have decisive advantages over conventional diesel-powered models: they are more environmentally friendly, more economical and more user-friendly.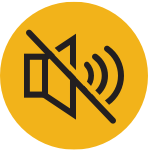 Less noise and vibrations
Noise reduced by 50%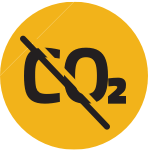 Minimal emissions
Less greenhouse gases, up to 90% less CO2 emissions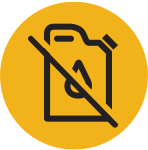 No diesel consumption
70% lower energy costs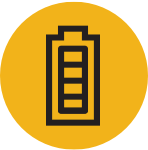 Powerful battery
4 - 8h runtime (with 1h recharge)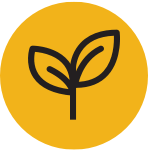 Less resource consumption
2.5 times more efficient

Ease of use
Easy operation, intuitive HMI and remote system
Electric excavators are the future
With the development of the world's first battery-powered electric excavator, SUNCAR is one of the pioneers in the electrification of construction machinery. In the years that followed, SUNCAR was involved in the development and construction of several hundred electric construction machines of all sizes - in collaboration with various companies.
These machines are now successfully in use around the world, proving their reliability, durability as well as user-friendliness. The political push for CO₂ reduction driven by climate change leads to ever stricter emission limits up to mandatory zero-emission construction sites, which are already a reality in some Scandinavian cities and where self-explanatory only electrically powered construction machines are allowed. In addition, electric machines are ideal for all indoor applications such as renovations, basements and tunnel construction due to the elimination of exhaust gases and are already widely used there.
In addition to emission-free working, noise pollution is also massively lower with electric drives than with comparable diesel-powered construction machines, which brings great advantages for those involved, especially on inner-city construction sites, as well as in enclosed spaces.
Ecological performance
Despite the resource-intensive production of the battery and in some cases high CO₂ emissions during power generation, the life cycle eco-balance is in most cases significantly better compared with the diesel-powered equivalent. Over its entire service life, for example, the TB1140E generates 75% less CO₂e emissions than a comparable diesel engine based on a Swiss consumer electricity mix (181.5 g CO₂e / kWh), with particulate emissions even being completely eliminated.
Proven and powerful
The e-construction machines developed by SUNCAR with modern high-performance lithium-ion batteries allow all-day operation at high performance and can thus completely replace conventional diesel machines in terms of performance.
Thanks to our careful dimensioning of the drive and the battery capacity required for it, the excavator can easily survive every working day with a short intermediate charge during the lunch break. The installed electric motor together with the proven original hydraulic system allows a higher torque and thus a higher performance and dynamics compared to the original diesel-powered machine. Due to the permanently installed battery, our e-construction machines also achieve a much greater flexibility compared to cable-driven construction machines, where care must always be taken with the sensitive cable and the operating radius is therefore severely limited.
Thanks to their robust construction and sophisticated thermal management, the machines can be used in all conditions without hesitation and have, for example, even proven themselves in the harsh and cold Norwegian weather all year round. In addition, the excavators are designed for a long service life of at least 12,000 operating hours. The electric driveline requires very little maintenance, does not need a particulate filter and is much more efficient, as it dynamically adapts to the required power and, unlike combustion engines, does not consume any energy during idling. As a result, operating costs can be greatly reduced and maintenance intervals increased.
Models
Among others, the following electric excavator models have been electrified by SUNCAR and are available for rent and purchase. For more information, please contact the Huppenkothen GmbH directly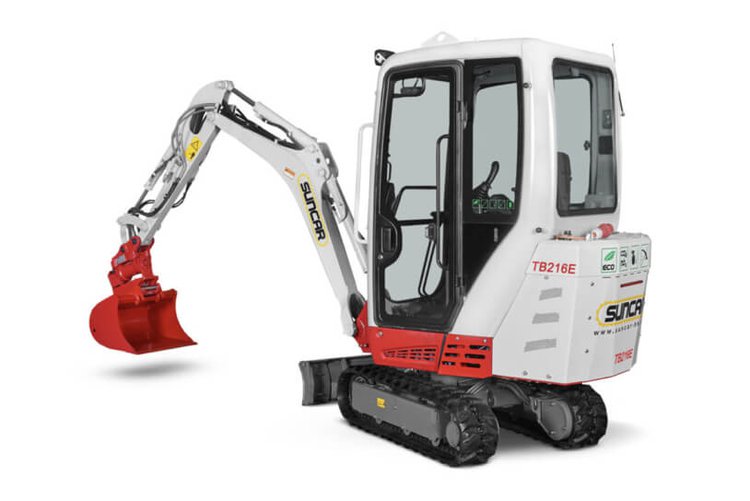 Electric excavator TB216E
Nominal/maximum speed (rpm)
* Operating weight = own weight of excavator + SWPL + Powertilt + middle bucket.
** with 1 h reloading over lunch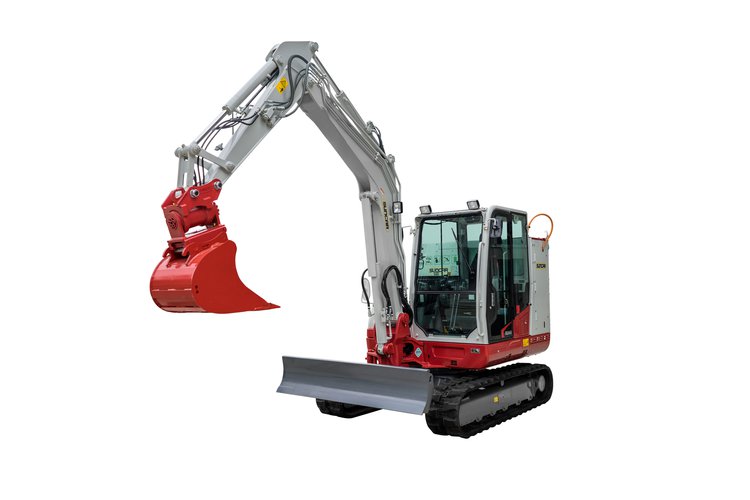 Electric excavator TB260E
Nominal/maximum speed (rpm)
* Operating weight = own weight of excavator + SWPL + Powertilt + middle bucket.
** with 1 h reloading over lunch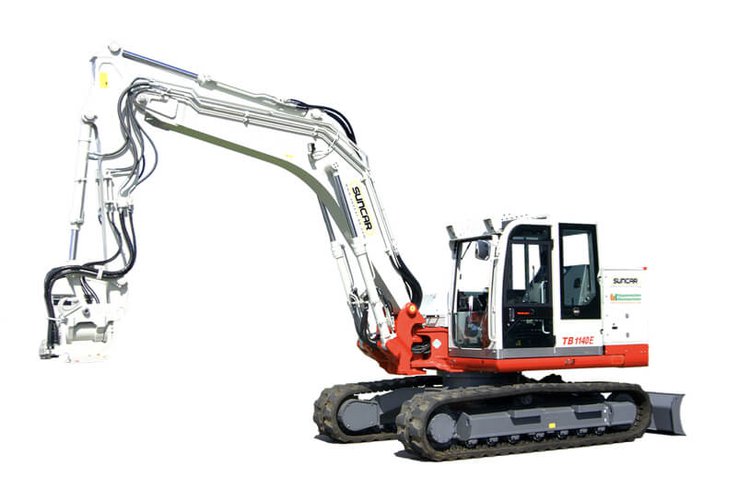 Electric excavator TB1140E
Nominal/maximum speed (rpm)
* Operating weight = own weight of excavator + SWPL + Powertilt + middle bucket.
** with 1 h reloading over lunch
Are you interested in one of our products, or do you need a customization?
We accompany you from the concept to the elaboration and up to the serial product.