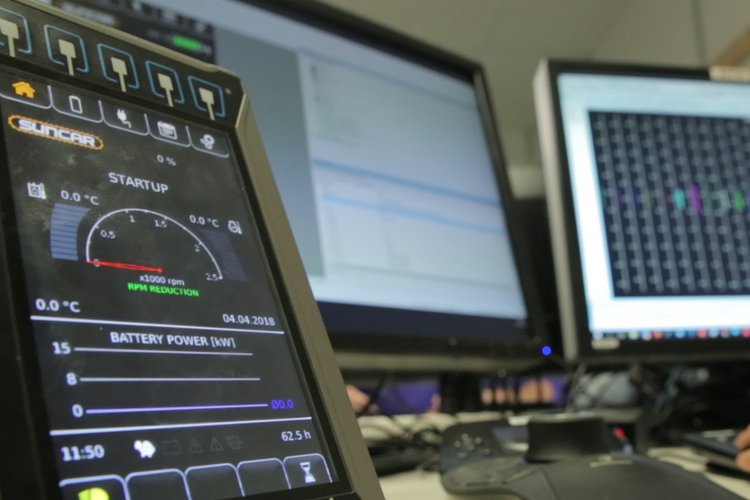 Software Development
One of our core competences is software development for products, electric drives, complete systems and vehicles. This enables us to develop vehicle controls, displays or operating panels completely in-house.
State of the art Software
With our proven expertise in software for vehicle and machine controls, as well as for user interfaces of displays, we efficiently and quickly develop solutions for a wide range of requirements. The machine controller or VCU (Vehicle Control Unit) receives data from all sensors and components installed in the machine and also sends control signals to them. For example, the VCU controls everything from the engine, the heat pump and the chargers to the headlights and taillights. The operator display in the cab is the interface between the machine and the operator and sends the inputs on to the machine control system via the user interface.
Support from A to Z
For safe operation, it is crucial that the machine control and the input display function reliably and are easy to operate. SUNCAR offers programming of both parts from a single source - in accordance with current industry standards, using the state-of-the-art CODESYS software. Following the development, our experts support the commissioning and testing of the machine and ensure flawless operation.
In addition to programming the controllers and displays, we are also happy to take care of the electrical setup with the complete cabling . Furthermore, we can make the machine internet-capable with INSIGHT on request - for simplified service and remote maintenance.
Our services here include:
Analysis of control system requirements for your application
Support in the compilation of software functions
Control of hydraulic systems of various types
Control of HV power electronics from various manufacturers
Creation of event management and error handling at system level
Design and programming of various control loops
Creation of visualizations with a strong focus on ease of use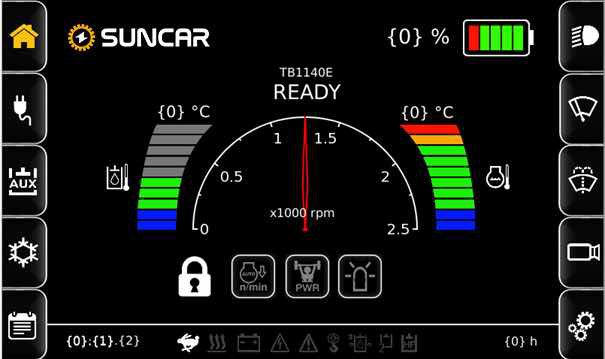 Our competences are composed of:
Several years of experience in the creation of state-of-the-art machine and vehicle control systems
Efficient programming by using a standardized software layout for communication and control of HV power electronics
Large library of tested and verified modules
Programming in industry standard IEC 61131-3 with CODESYS
Use of versioning tools such as SVN and git
Are you interested in one of our products, or do you need a customization?
We accompany you from the concept to the elaboration and up to the serial product.