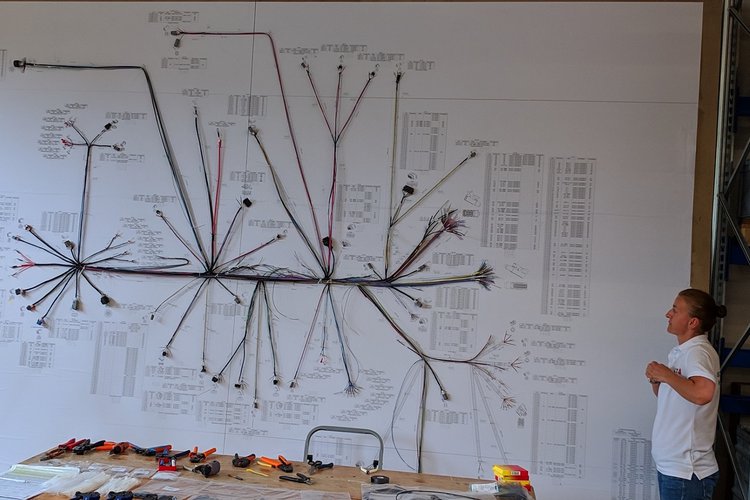 Electrical Development
The electrification of a vehicle or machine requires a complete revision of the LV supply and the creation of an HV on-board network.
Electrical vehicle design
Every modern vehicle and machine consists of a large number of components and sensors, all of which must be electrically interconnected and controlled. This is ensured with the Low Voltage (LV) supply network, which is provided starting from the Low Voltage Distribution Unit (LVDU). In battery-electric or hybrid vehicles, the power components such as the motor, inverter, chargers and battery are additionally connected to a high-voltage (HV) on-board network. Thanks to larger cable cross-sections and high safety requirements, the increased power demand can be continuously maintained and distributed to the various components by the High Voltage Distribution Unit (HVDU) such as the FUSION.
Wiring harness design
The development or retrofit of an electric vehicle or machine always requires a new machine control system and therefore, in addition to the additional HV on-board network, the new development of the LV supply network that connects the new and, if necessary, remaining old components. SUNCAR has a lot of experience in wiring harness design and can create detailed electrical schematics using the professional software EPLAN P8 and model all the wiring harnesses in 3D to allow a perfect integration with the global 3D model of the vehicle. We also have skills in dimensioning components, cable cross-sections and fuses specifically for high-voltage systems. We are in close contact with our experienced manufacturing partners, to have wired harnesses of any complexity and size produced reliably and in a timely manner. In addition, we support our customers in the selection of all electrical components such as motors, inverters and batteries so that they can deliver the required performance for the specified time. For special solutions, we also offer the design, manufacturing and programming of machine-specific printed circuit boards.
In addition to electrical development, one of SUNCAR's core competencies issoftware development for control units and displays . Furthermore, every vehicle can be networked with the Internet using INSIGHT - for simplified service and remote maintenance.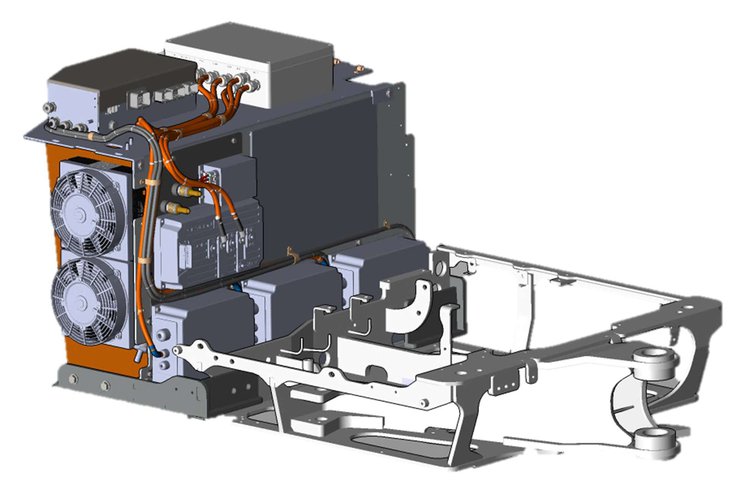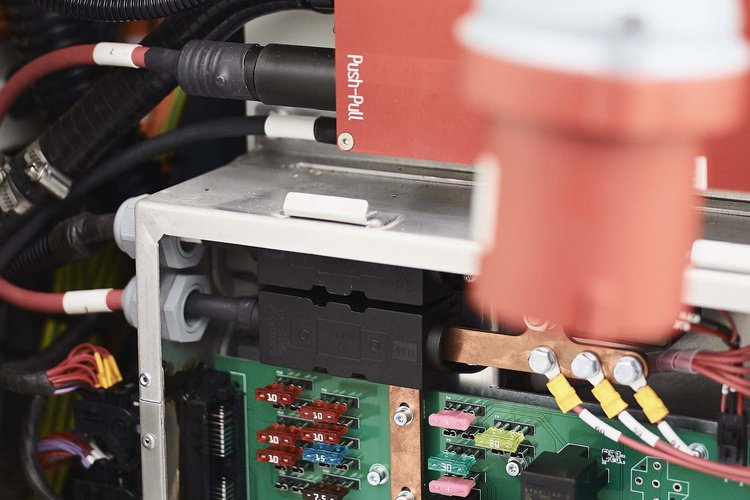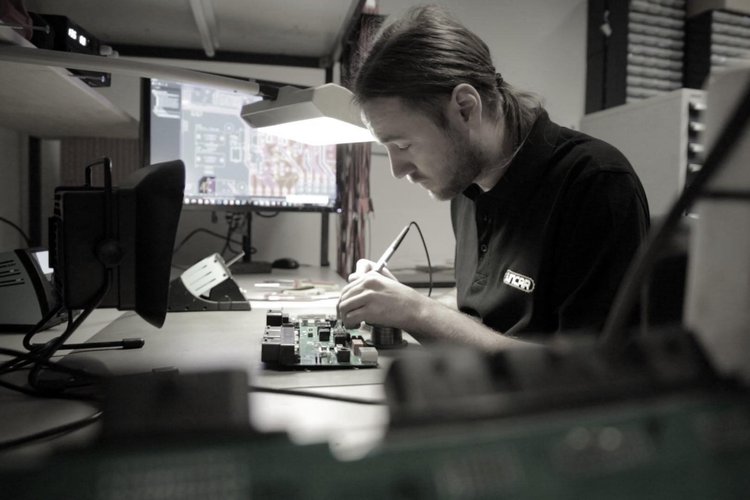 Are you interested in one of our products, or do you need a customization?
We accompany you from the concept to the elaboration and up to the serial product.