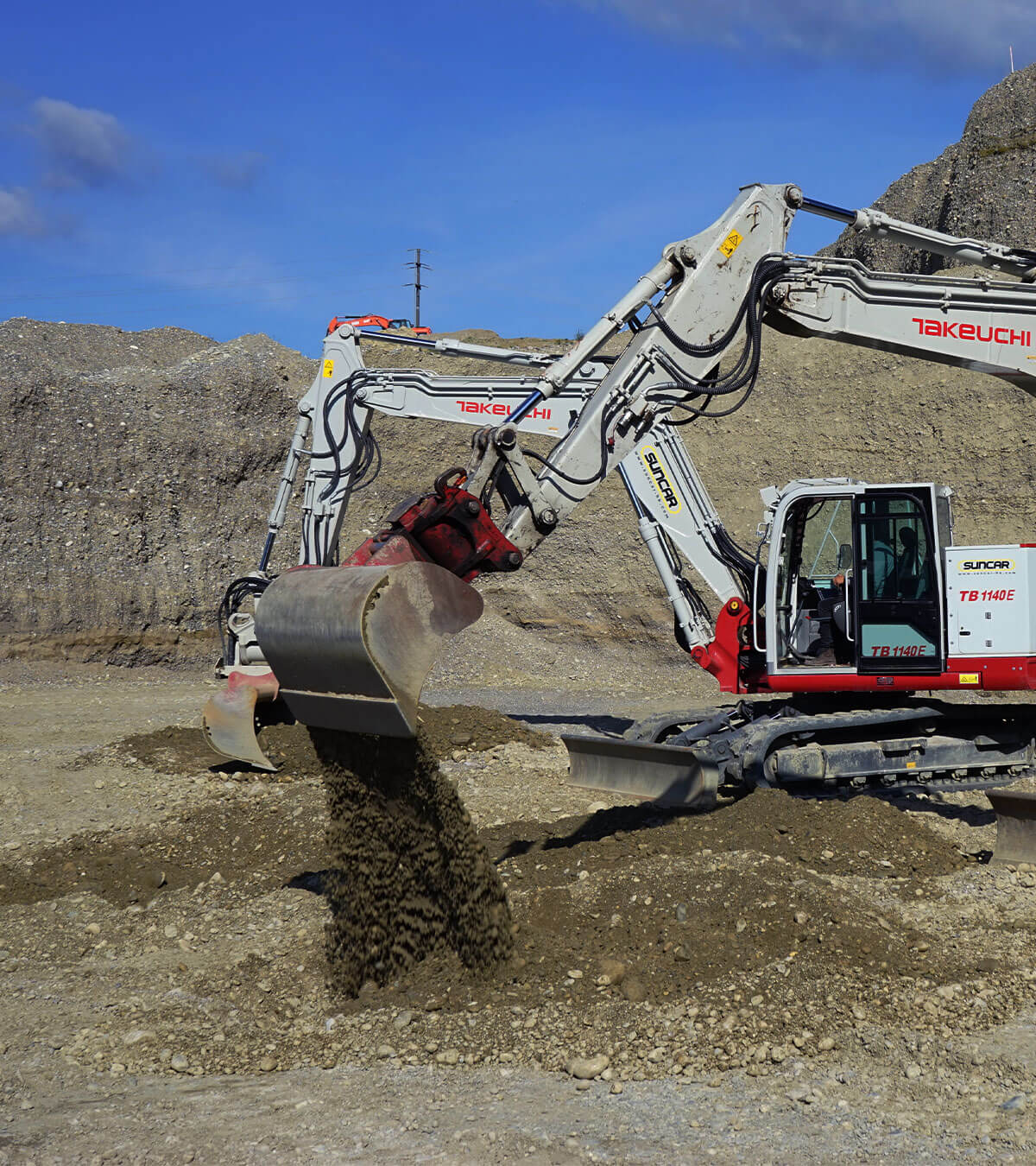 FULL PERFORMANCE
ZERO EMISSIONS
Committed to this principle, we are specialized in the electrification of non-road mobile machinery for years
Are you interested in one of our products, or do you need a customization?
We accompany you from the concept to the elaboration and up to the serial product.
Electromobility from a single source
SUNCAR is a young clean-tech company specializing in the electrification of construction machinery as well as commercial and special vehicles. Thanks to the extensive experience in the development of complete systems, conversion of diesel-powered new machines and creation of individual solutions, SUNCAR is a reliable partner and offers electromobility from a single source.
Our competences include the preparation of feasibility studies with the rough system design as well as the complete electrical development with selection and dimensioning of the components including design of the cable harnesses. Furthermore, we offer development support for mechanical and thermal design with the help of detailed 3D CAD models. In addition, one of our core competences is the software development of the vehicle control and the operator interface, together with the worldwide networking via mobile radio through our INSIGHT Remote System.
We offer a wide range of services and products
In our development center, we also offer prototyping services. Thanks to our local manufacturing partners and component suppliers as well as our large standard parts stock, we are able to provide an uncomplicated, fast and high-quality prototyping service from one source. We also prepare documentation such as manuals, instructions, spare parts catalogs and have the vehicles certified for approval by our partners. Thus, nothing stands in the way of the operation of the machine and a possible series production. With the FUSION high voltage distribution units, we have an attractive solution for an electrical connection between the main electrical components in our portfolio, and with the INTERFLOW DC fast charging interface, any battery-electric vehicle can be charged in a very short time. The INSIGHT telematics system allows efficient fleet management and enables remote maintenance, and the MOVASYST assistance systems for excavators make work more efficient and significantly increase safety.
If you are interested in any of our services or products, please do not hesitate to contact us