Mechanical & Thermal Development
Our team of experienced designers and mechanical engineers will map your system completely in 3D CAD models. The mechanical and thermal components can thus be designed and planned in detail.
Mechanical vehicle design
With the help of CAD models, we develop the prototypes or products according to the ideas and requirements of our customers. Primarily, we pay attention to a reasonable producibility and its price, but also to an assembly and service friendly design. Also important at this point is the longevity of the prototypes and products, as well as the possibility to transfer the prototype into a series. Detailed 3D CAD models and careful versioning create an accurate digital image (digital twin), which simplifies repairs, maintenance and upgrades, and enables simulations and renderings for manuals and promotional brochures. It also greatly simplifies subsequent development. In order to develop products that can reliably withstand the harsh conditions of outdoor use, we use the experience and knowledge of our engineers as well as vibration analysis and FEA (finite element analysis) methods to adequately dimension components. Thanks to our many years of experience and our large network of suppliers, we can also take care of the procurement of the electrical and mechanical components in the required quality.
Thermal management
A decisive factor for longevity and reliability in battery-electric high-performance machines and vehicles is good temperature management, since the power components such as the electric motor, the inverter and the battery must be kept within a defined temperature window. This requires careful thermal design and the use of, for example, a bidirectional heat pump with temperature sensors, circulating pumps and complex tubing to sufficiently cool or heat all components, as well as the driver's cab if necessary. SUNCAR's thermal design has already proven itself in projects of all sizes, from the TB216E mini-excavator (2t) to the LB 16 unplugged large drilling rig (55t).
SUNCAR also offers complete electrical engineering services such as harness design, component selection and layout, and programming of vehicle controls and operator displays .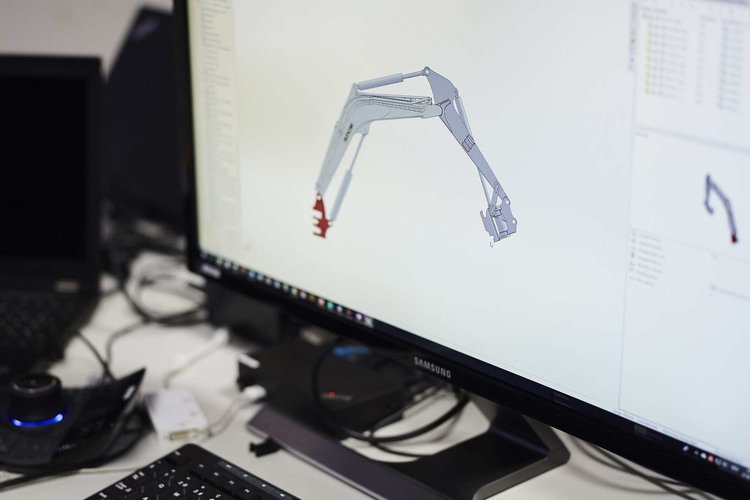 Mechanical design
Conception and design
Calculations, simulations and renderings
Prototype construction
Support for series start-up
3D CAD Solidworks
PDM versioning
Professional manufacturing partners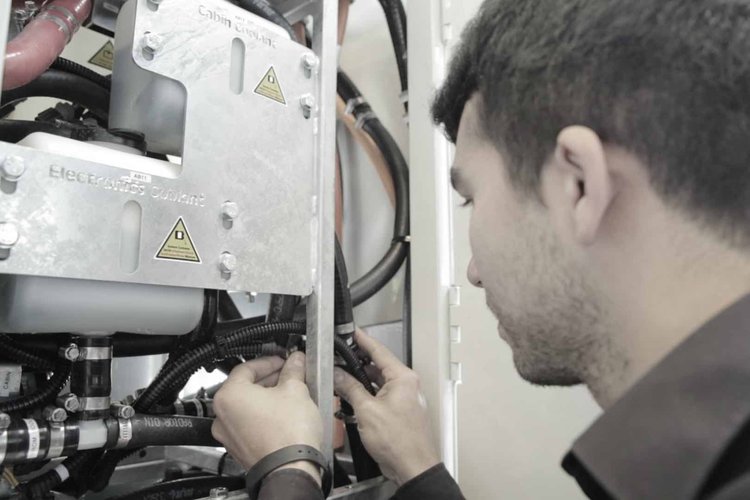 Thermal design
Measurements and calculations
Cabin air conditioning and heating
Battery cooling and heating
Electronics cooling
Overall solutions
Integration of bidirectional heat pump
Are you interested in one of our products, or do you need a customization?
We accompany you from the concept to the elaboration and up to the serial product.